Emma Cross-Back Satin Slip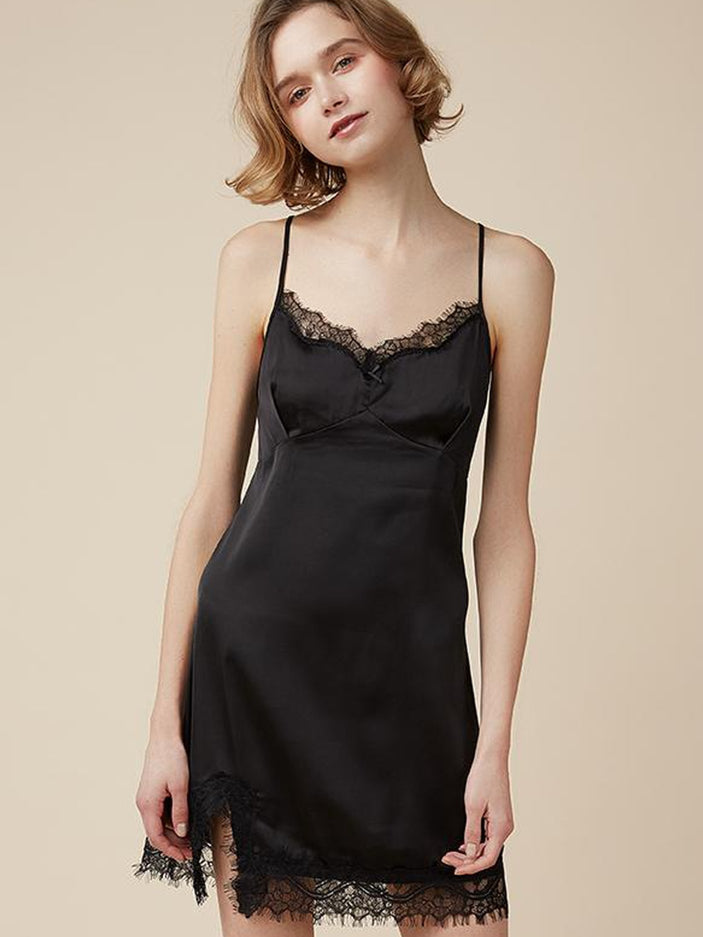 Designer: The BeauDreamers
The classic laced satin, with a surprise at the back! This little black cross-back slip looks and feels so luxurious, it's a crime not to love it, own it and wear it! 
Description

TheBeauDreamers Satin Slip 
Classic Black Satin Slip with Cross-Back design 

Crafted from silky soft satin-polyester 
Sweetheart neckline with a little ribbon detail 
Lace details at front and hem 
Slight slit at front hem for enhanced detailing 
Adjustable straps
Measurements (S)*:
- Chest: 39.3cm; Waist: 38.1cm
- Length: 67.3cm
Measurements (M)*:
- Chest: 41.9cm; Waist: 40.6cm
- Length: 68.6cm
Model's stats: UK 6/8, 176 cm, 45kg, wears M
Care Instructions

Machine wash cold with other like-colour delicates or within a laundry bag. Do not bleach. Tumble dry low. Dry in shade; mild heat ironing if needed. Avoid rough surfaces. 

*Measurements are approximate, kindly allow a tolerance of up to 3cm.